Ben Kaufman – working as permissionless Software Developer at Specter Wallet ( a service aiming to provide seamless MultiSig transactions and other HODL-tech related solutions) – wrote these guidelines on how to safely set up & use your Coldcard Wallet with the Specter Desktop Software.
---
Setting up Coldcard with Specter Desktop in 10 steps (or less)
1/ Click "Add new device" button on the left sidebar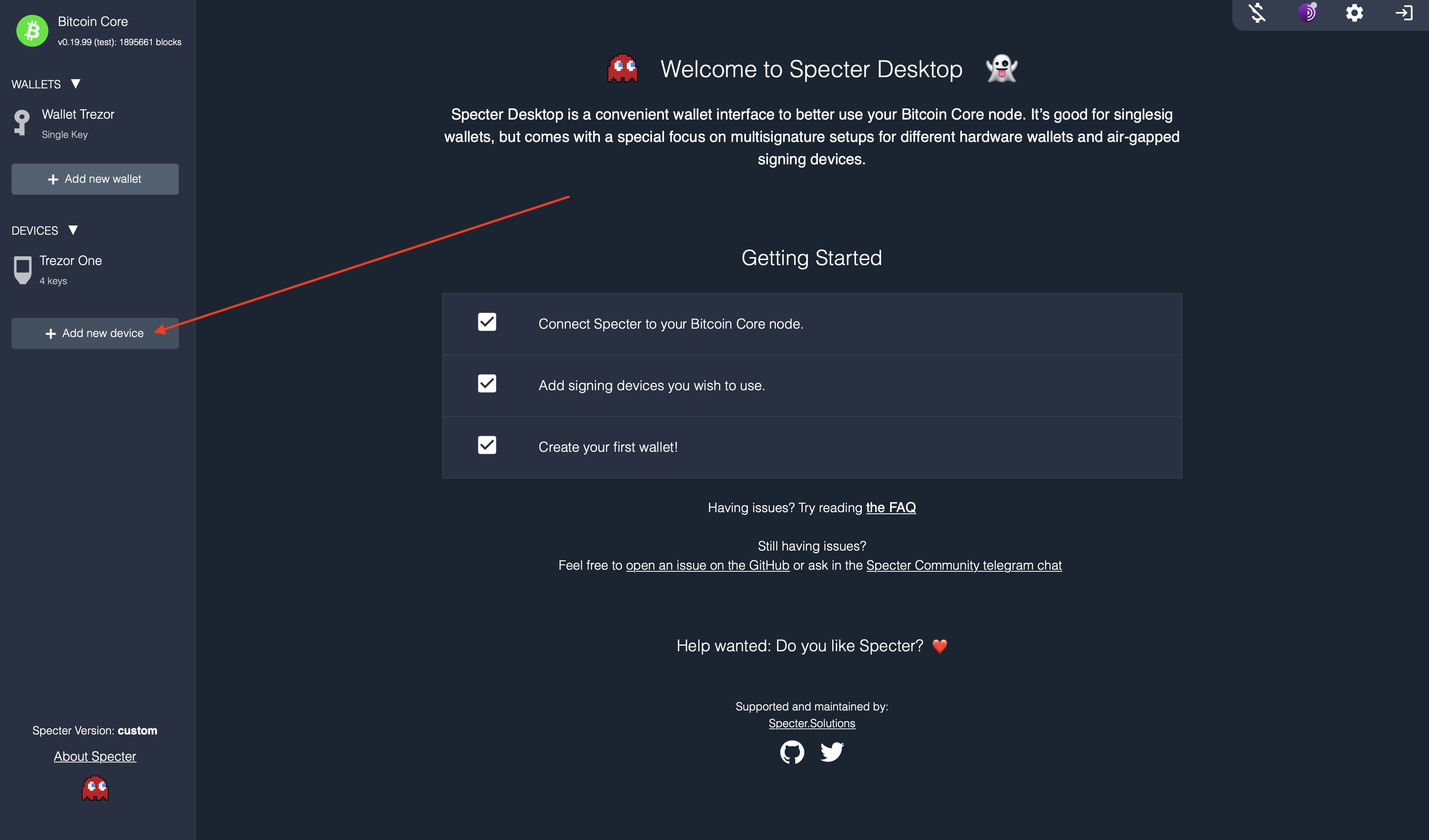 2/ Select Coldcard as the device type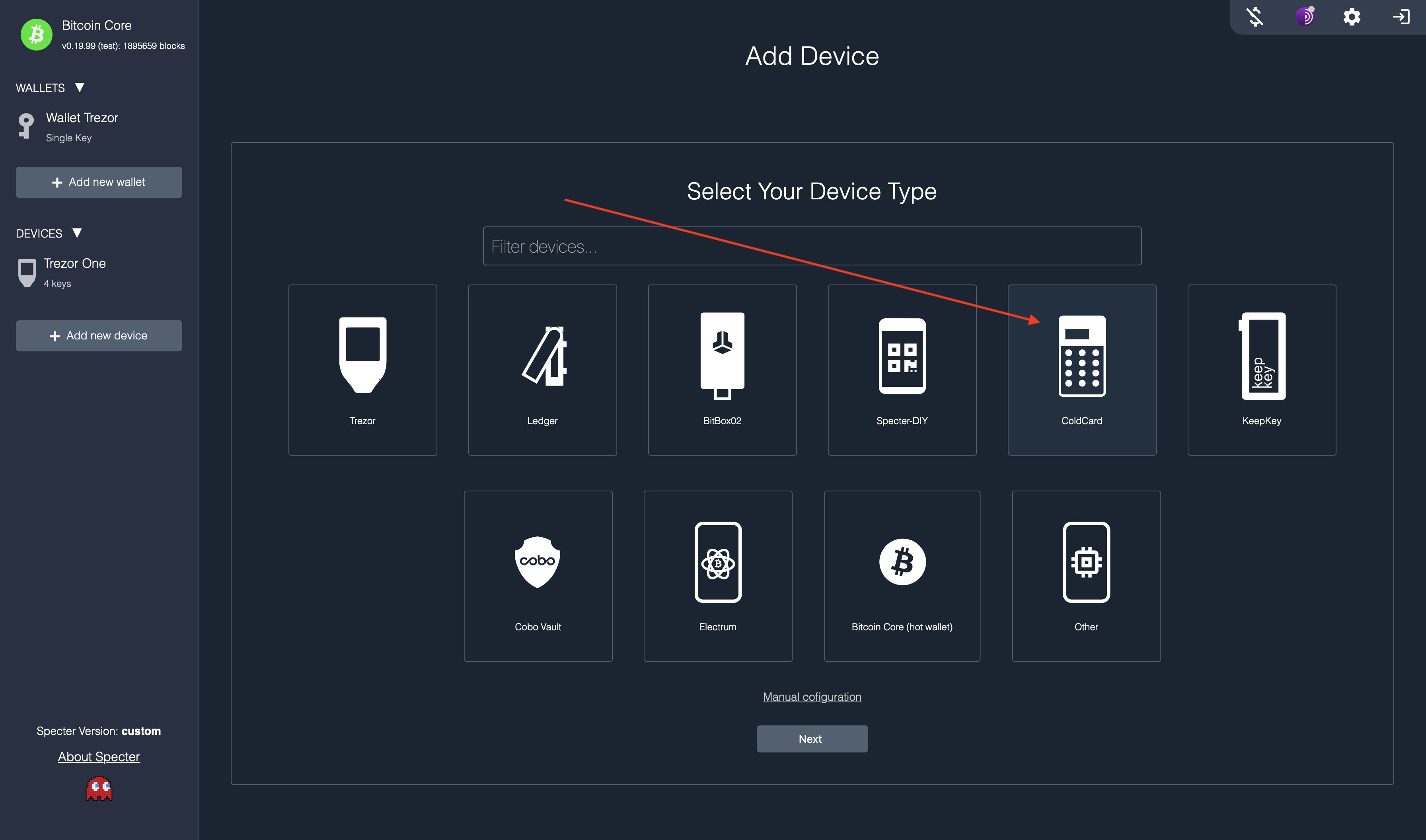 3/ Now you can either go with the airgapped option using SD Card or via USB with the Coldcard connected to the computer. Either: – Airgapped: Click "Upload from SD Card" – USB: Click "Get via USB", wait for about 30 seconds until the loaders finish, then skip over to step #5.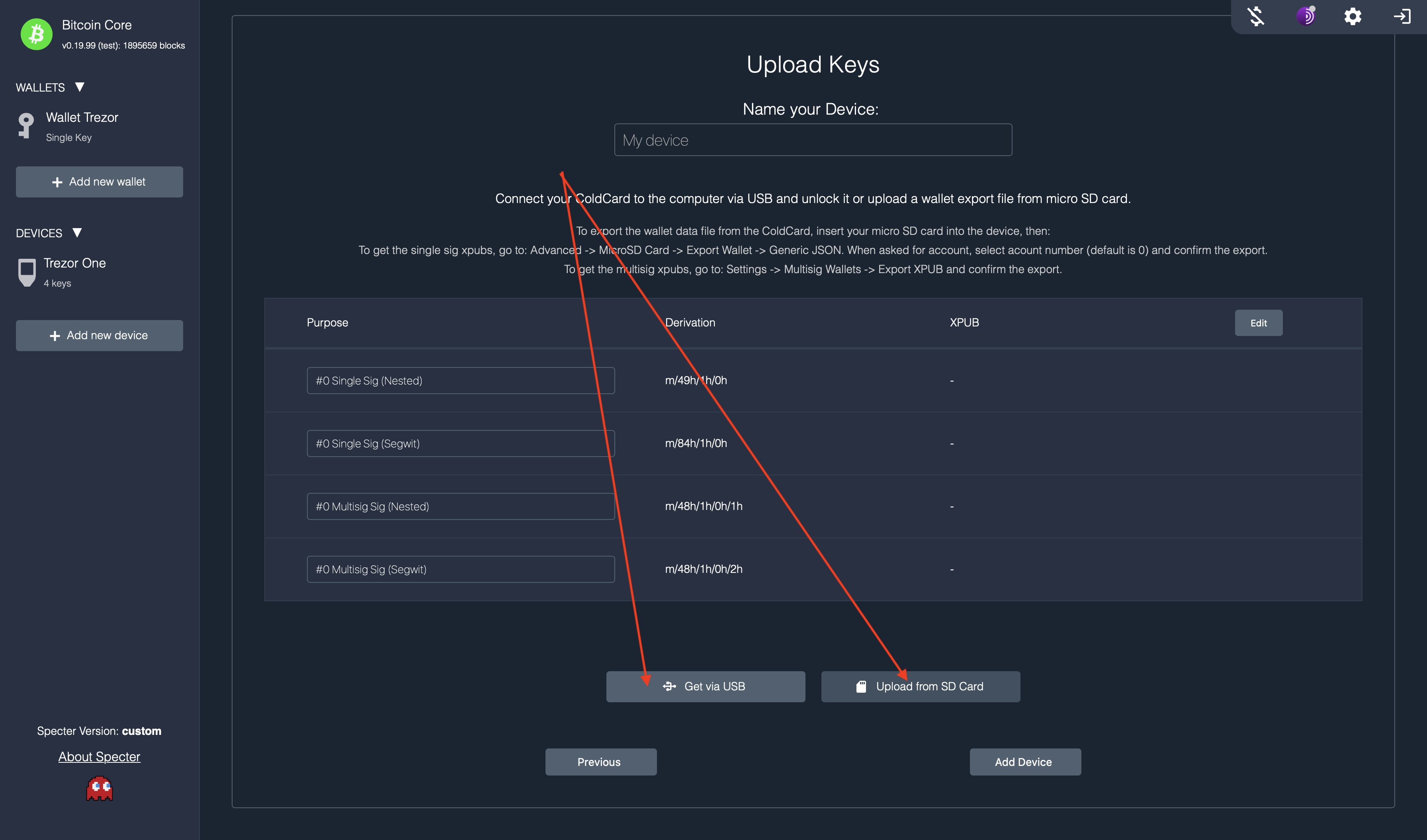 4/ Select the file you exported from the Coldcard to the SD Card. Then click "Choose". (to export – on your Coldcard, select Advanced -> MicroSD Card -> Export Wallet -> Generic JSON. When asked for account, select acount number (default is 0) and confirm the export.)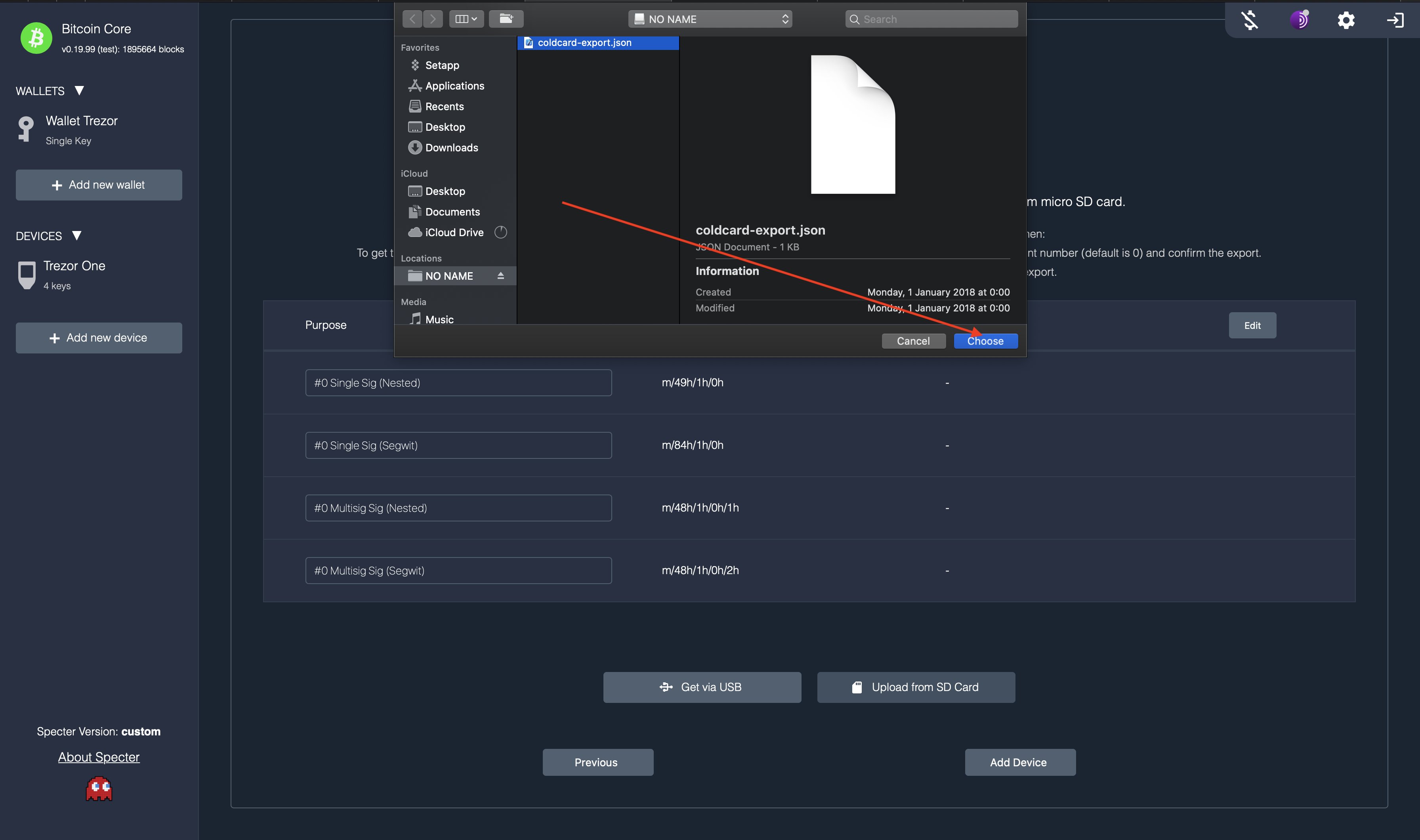 5/ You should now see some XPUBs appeared in the table. Name the device (i.e. "My Coldcard") and click "Add device" at the bottom.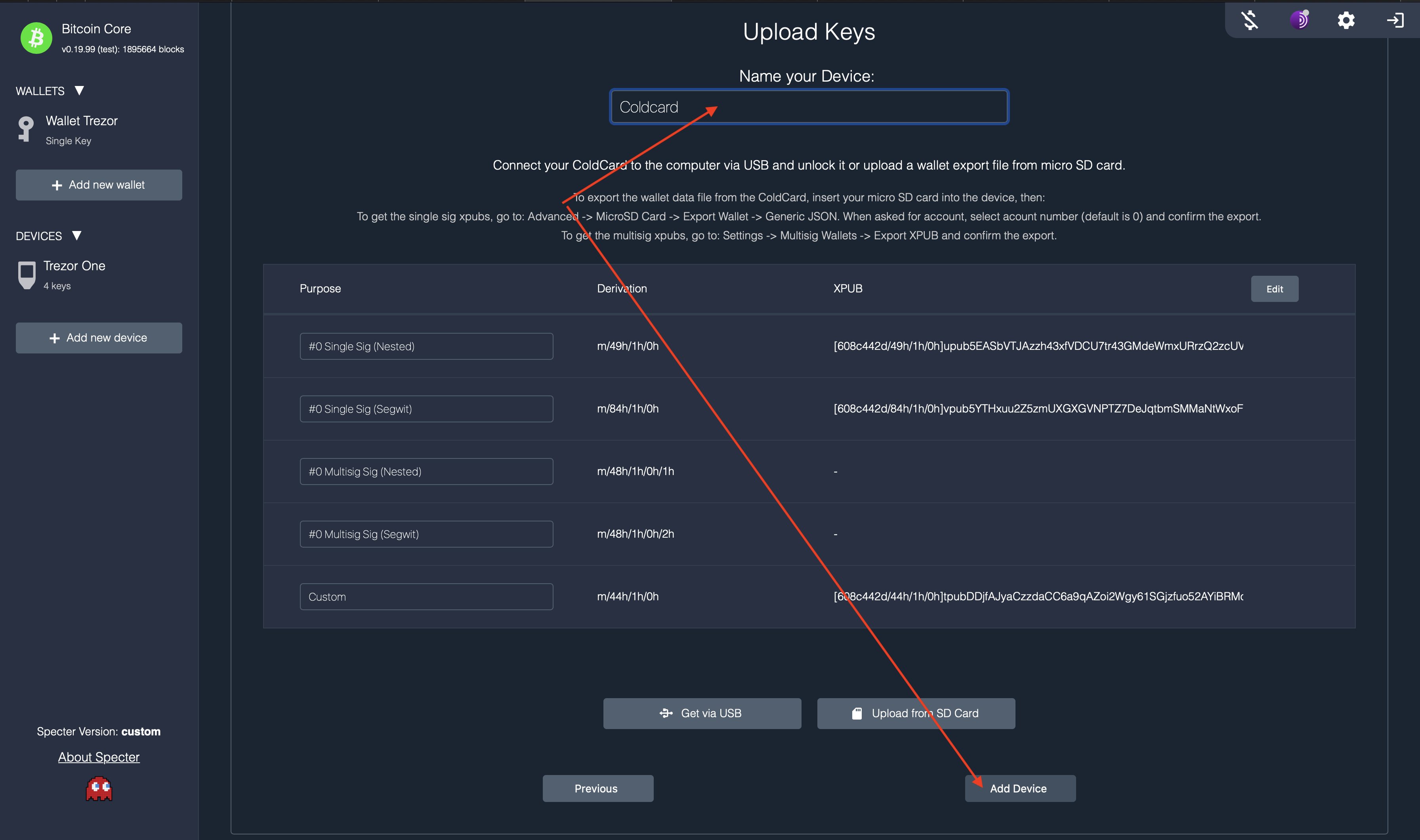 6/ You should see a popup titled "New device was added successfully!". You can click now either on the "Add new wallet" button on the left sidebar; or on the "Create wallet" in the popup (the latter will take you to step #9, Specter will automatically do steps 7 + 8 for you).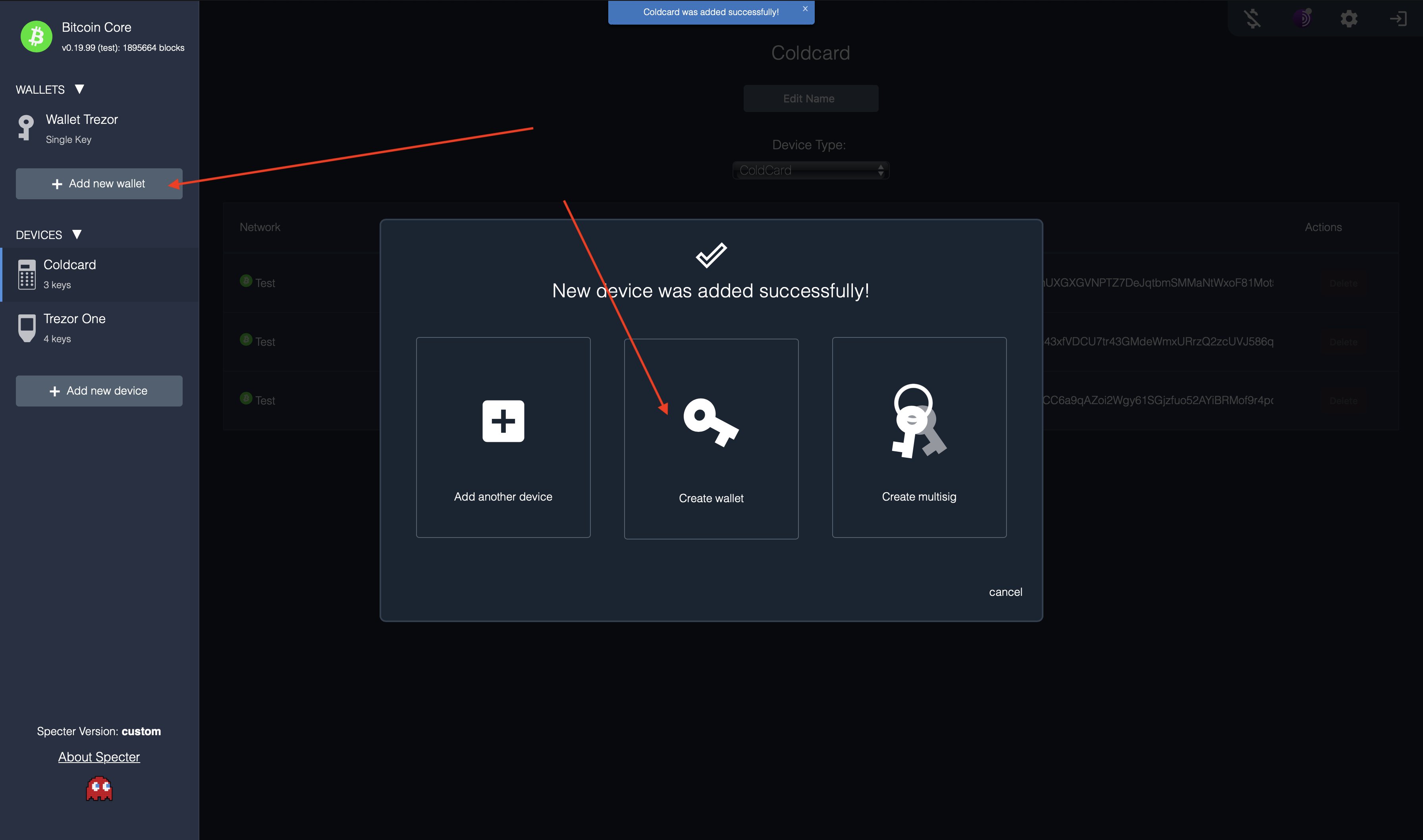 7/ After clicking on the "Add new wallet" button on the left sidebar, click on the "Single key wallet" option.
8/ Click on the Coldcard device you just added (you'll identify it by the name you gave it on step #5).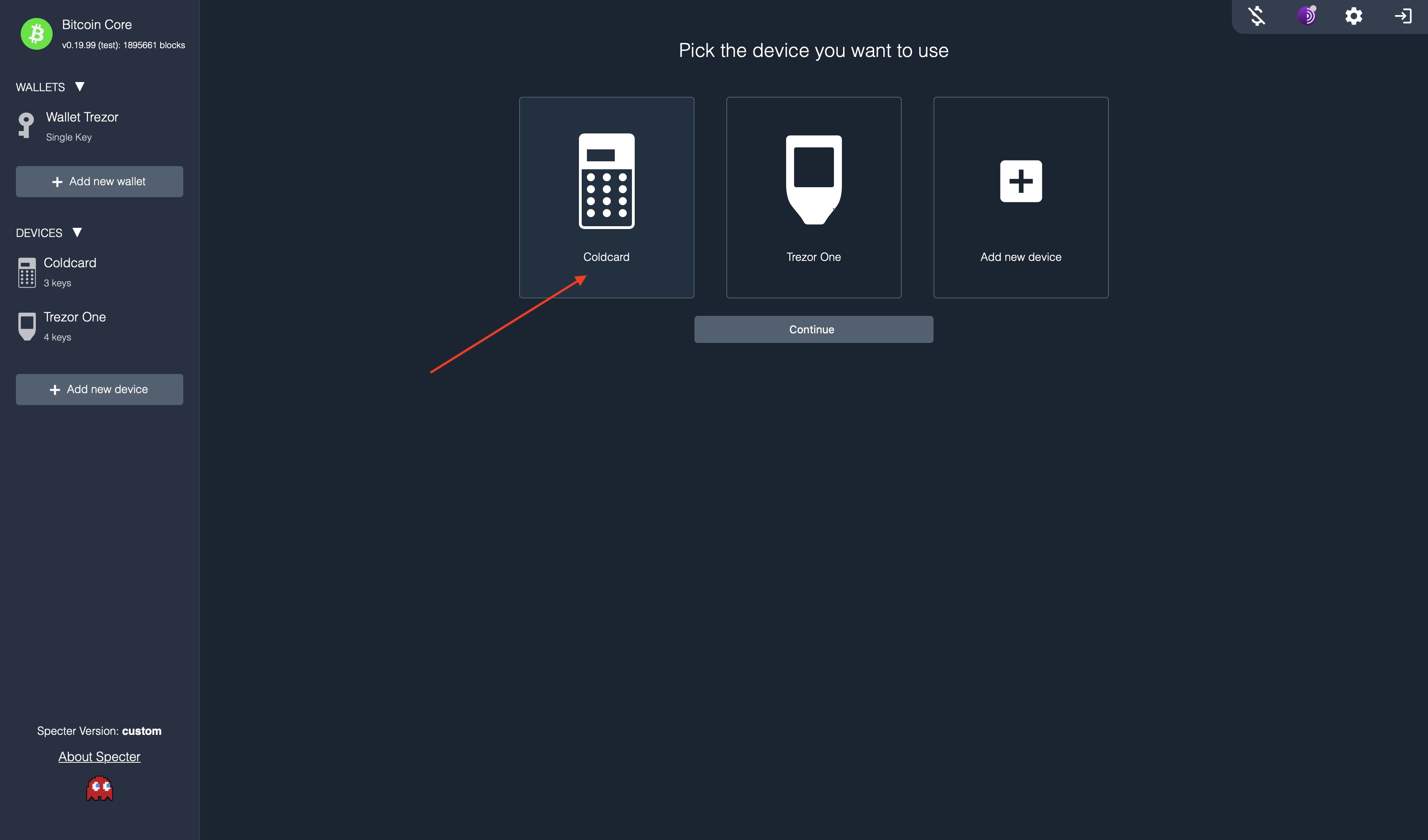 9/ Name the wallet, choose whatever address type you prefer (Nested/ Segwit), select whatever you would like to rescan for existing funds, and then click "Create wallet" at the bottom.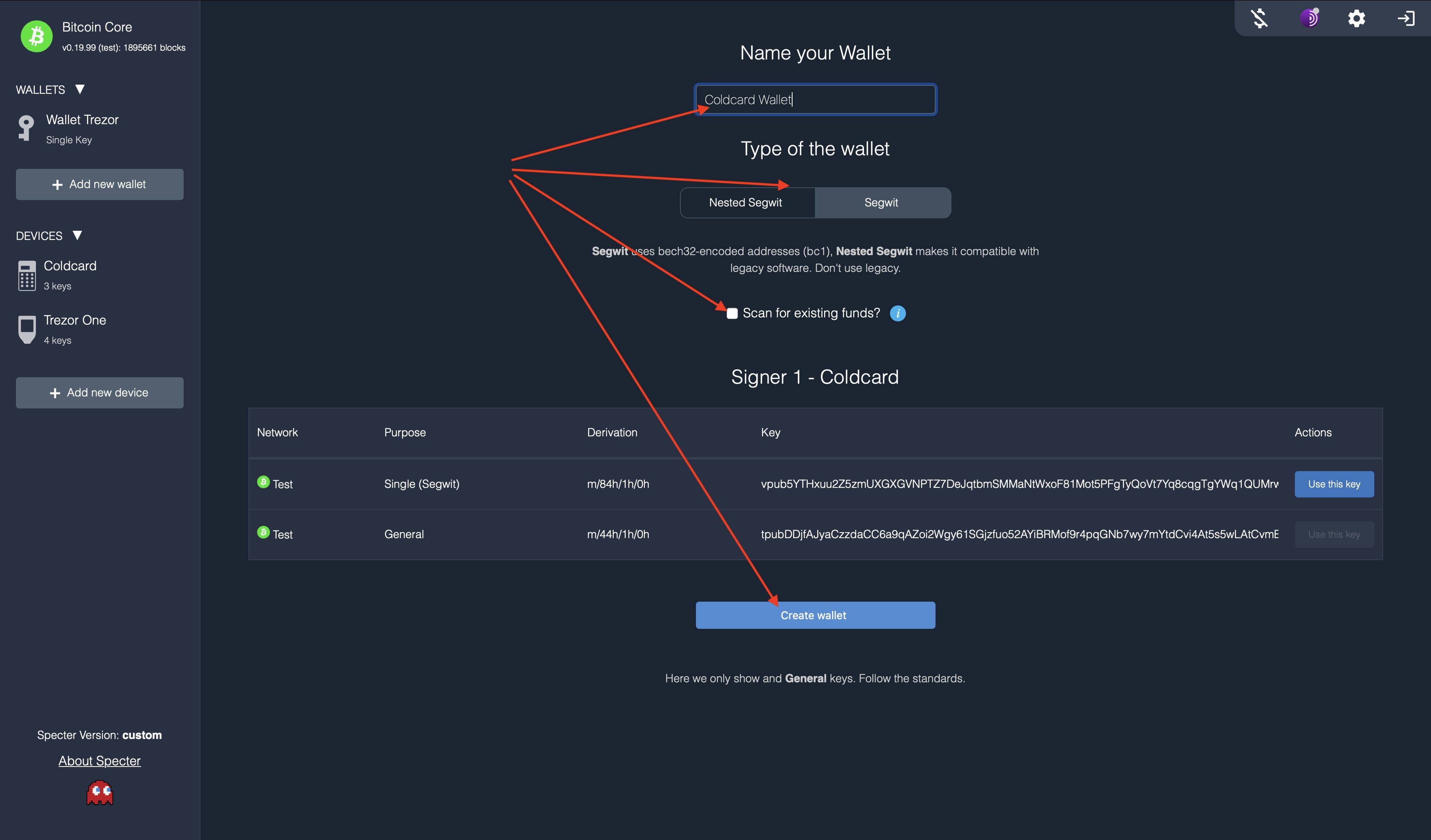 10/ You should see a Pacman loading screen… then congrats! Your air-gapped Coldcard is now ready to use with your @SpecterWallet

! You should see the following confirmation popup: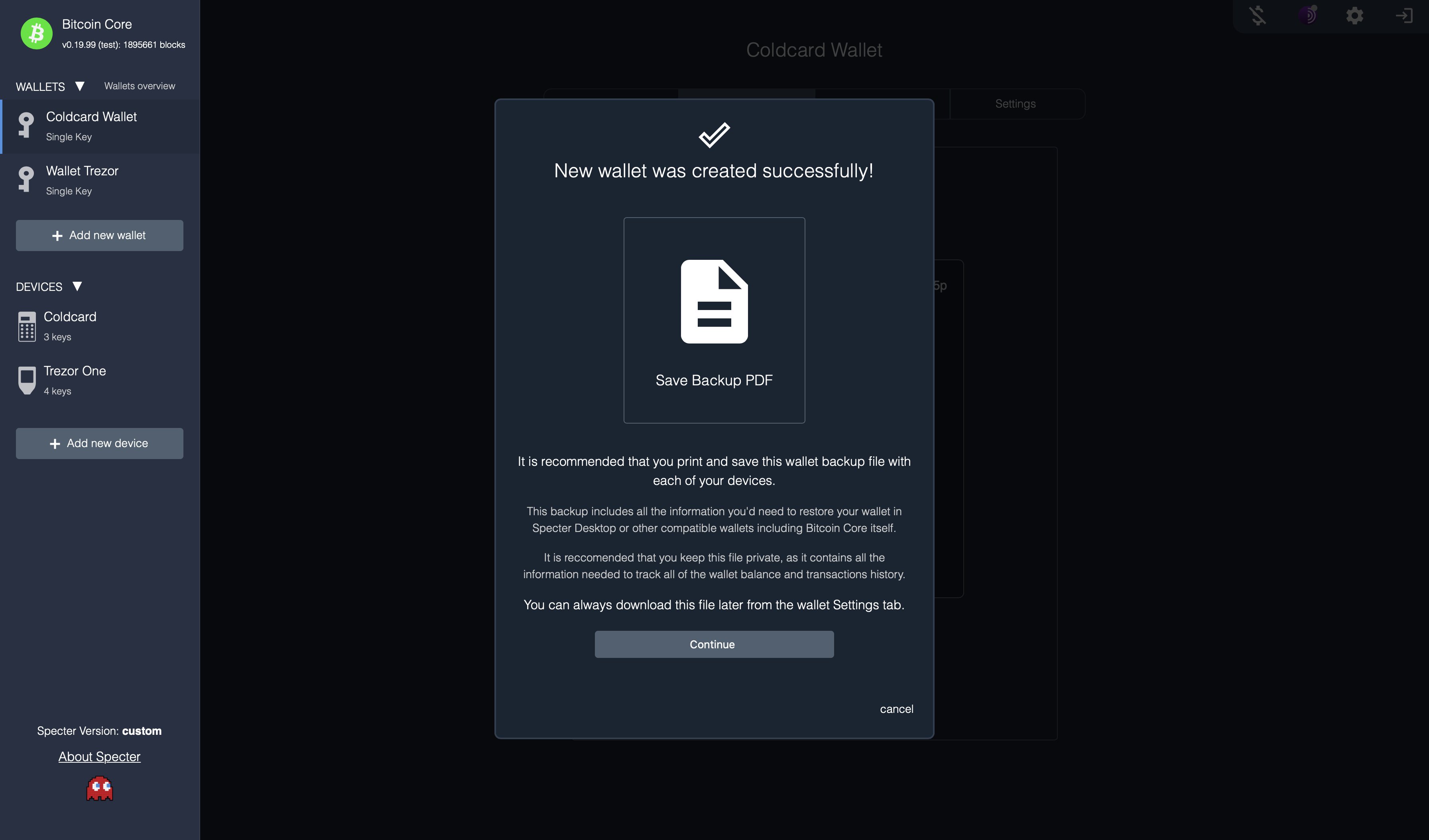 ---
If you found Bent's work helpful, you can send him a few Sats here to express your gratitude and help him to continue his work in the Bitcoin security space.